XIZI is a strategic partner of Vietchao about automatic parking systems since 2009 and is gradually becoming the strength of the company in the Vietnamese market.
The strong product of XIZI is semi-automatic parking lot, manufactured with Japanese technology, reasonable investment cost, flexible to be customized for many premises, simple in operation, low in maintenance and component replacement cost , fast in construction time and especially durable over time. Through many years of investment and development in this powerful product, XIZI semi-automatic car park has become the main product of Viet Chao and is trusted by customers.
Models of XIZI automatic parking systems
Vertical lifting system (PCS)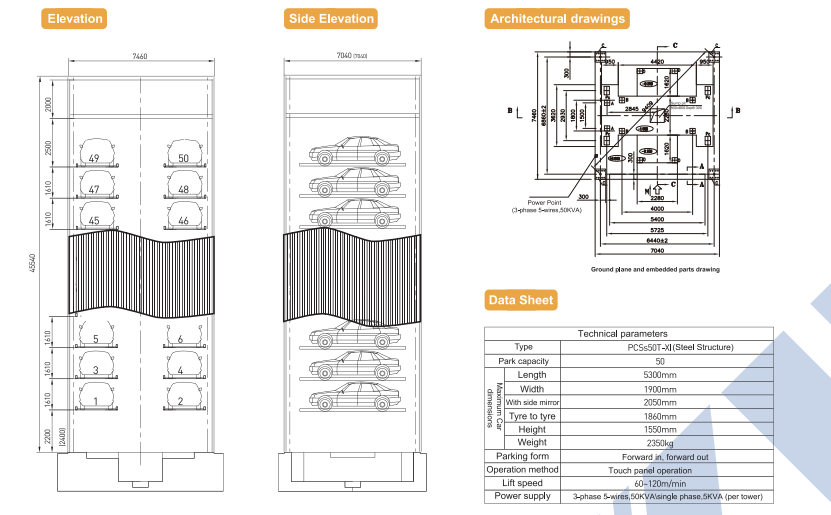 Advantages: Operational efficiency, low noise and vibration, can be installed together or separately with the building, high land use efficiency, harmonious with the surrounding space.
Lifting-Sliding System (PSH)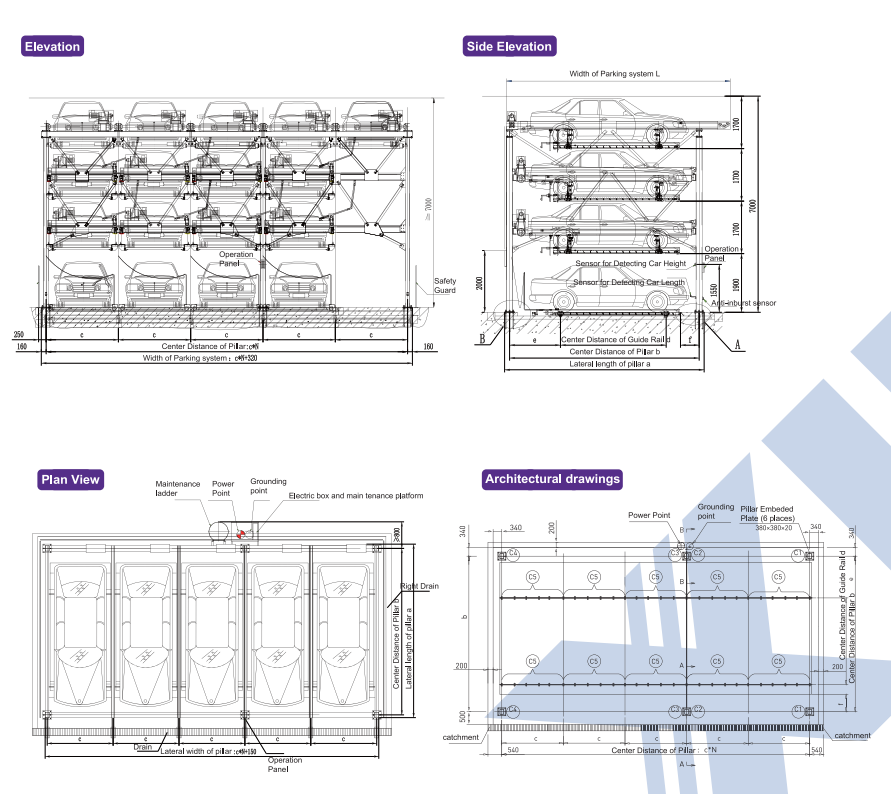 Advantages: Quiet running, low noise, low cost, easy installation, flexible design, easy access to the car. This is the most popular product line of XIZI in Vietnam today.
Plane transfer for warehouse (PPY)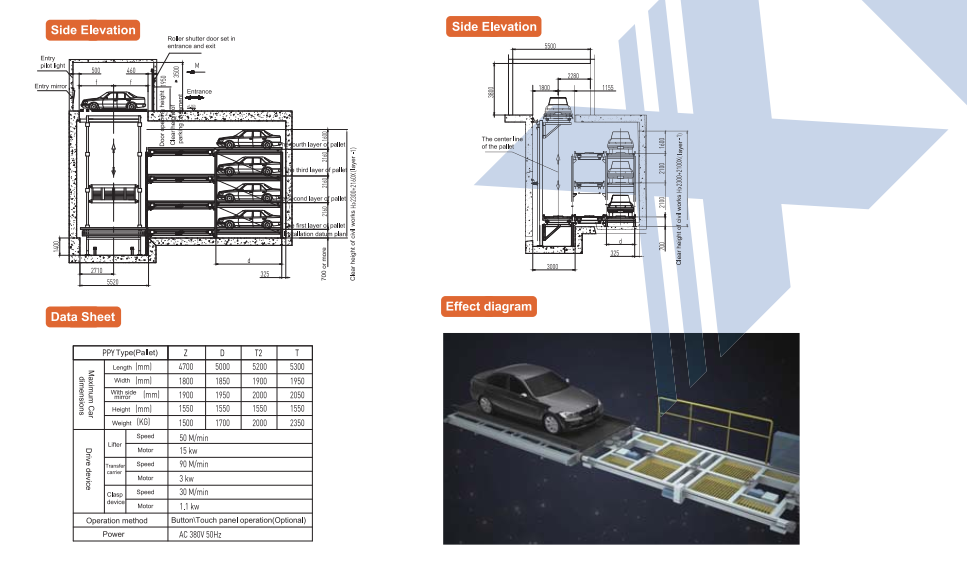 Advantages: High speed in / out car, smart, smooth running.
Catalogue PPY
Simple lifting system (PJS)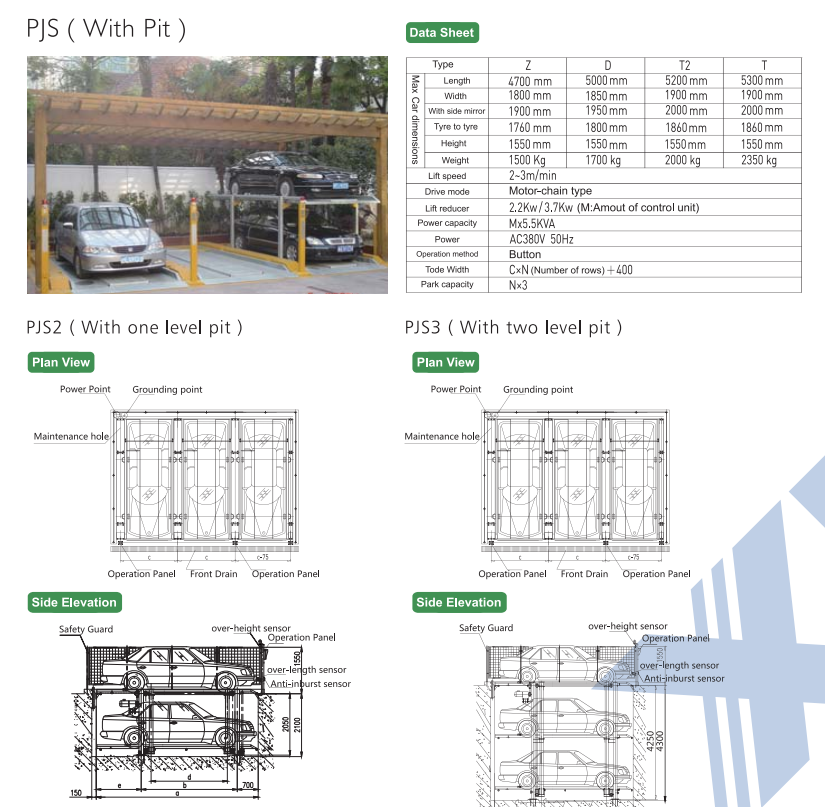 Advantages: simple structure, beautiful appearance, hydraulic use, simple operation, low noise level. Can be combined with other models to optimize space.
XIZI automatic parking systems supplied and installed by Viet Chao
1. The project of BIDV 194 Tran Quang Khai, Hanoi (2009). This is the first semi-automatic car park installation in the North. After 12 years of operation, the system is still operating very smoothly.
Details: 85 slots, Model PSH mini, PSH2 * T * X1, PJS mini
2. MB Sunny project 259 Tran Hung Dao, Hanoi (2014)
Details: 39 slots, Model PSH2
3. Business Housing project combined with land commercial services 2.6No Le Van Luong, Thanh Xuan, Hanoi (2016)
Details: 205 slots, Model PSH2
4. Masteri Thao Dien project, Ho Chi Minh City (2016)
Details: 232 slots, Model PSH2
5. Delasol Ton That Thuyet Project, Ho Chi Minh City (2019)
Details: 299 slots, Model PSH2
6. Housing project combined commercial services Thao Dien, Ho Chi Minh City (2020)
Details: 108 slots, Model PSH2
Some information about XIZI
XIZI Corporation, formerly known as the XIZI elevator factory, was established in 1981, after many changes, the group was re-structured in 2001 and the automatic parking company XIZI-IUK was established in 2004 as a joint venture with IUK Corporation of Japan, now renamed to XIZI.
With more than 20 years of development, the company has installed parking systems in more than 150 countries with more than 500,000 parking slots, a worldwide sales network with 5 regions, 11 branches, 33 representative offices, with 308 warranty-maintenance stations.
As a joint venture company of IUK Group of Japan, it inherits Japanese advanced technologies and manufacturing processes, applying many scientific and technological inventions, and being environmentally friendly with certifications in technical safety and international certificate of quality.
You may be interested in
AJ automated parking systems (South Korea)